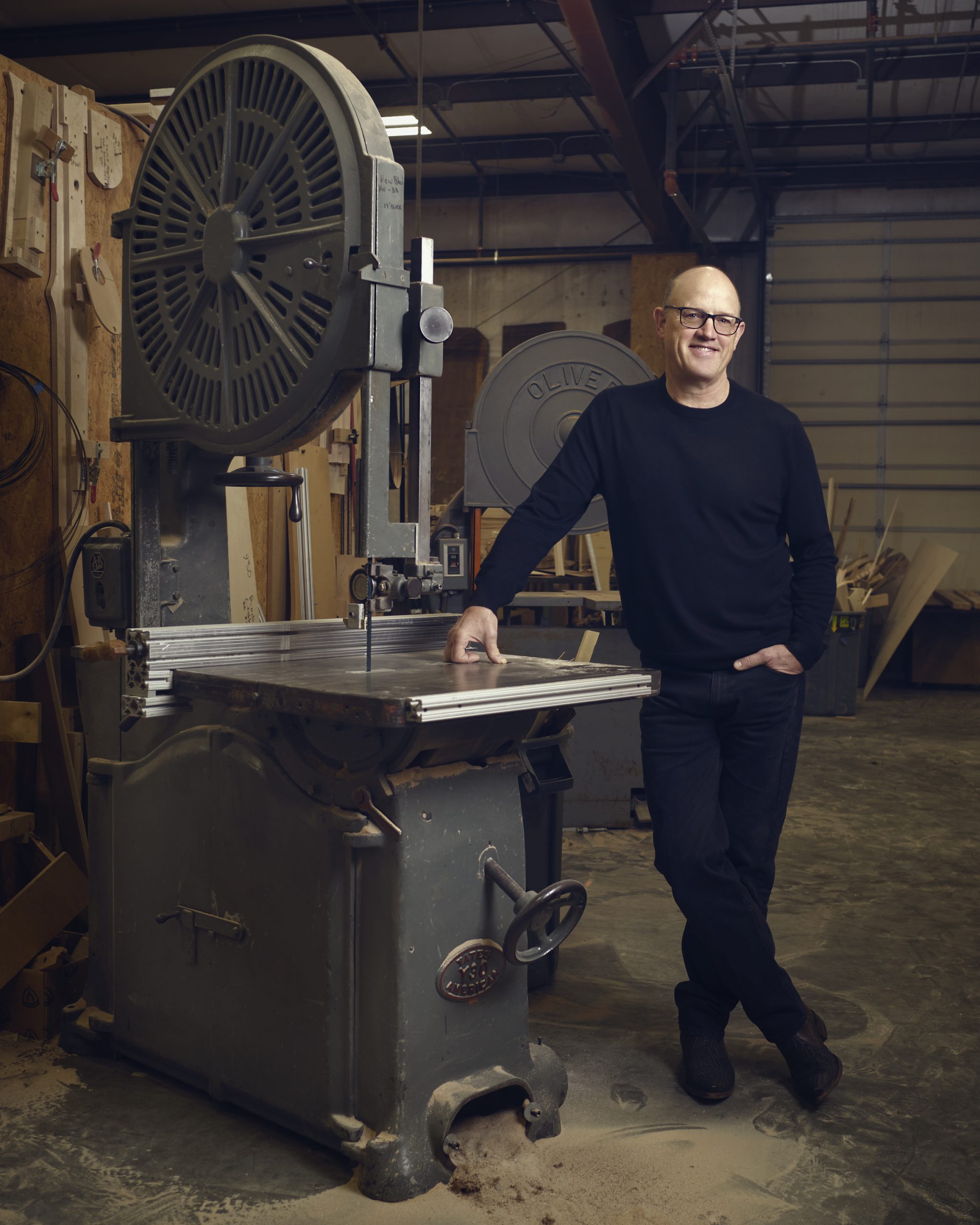 Brian Boggs manifests furniture designs that honor the soul of the tree while integrating the human experience. Each piece embodies technical mastery, pushing himself and his talented craftsmen to create works of art that transform his clients' lives in their homes and businesses. Brian Boggs' designs include the Cio Arm Chair (2022), winner of the International Society of Furniture Designers Innovation & Design Award. Grand Lily Arm Chair (2016), Sculpted Fanback Arm Chair (2017), and Cio Side Chair (2019), all winners of the GOOD DESIGN™ Award, and the Sunniva Outdoor Swing (2016), winner of the International A' Design Award.
As a designer of continual innovation, Brian believes we need to do more than just make a beautiful object. He designs inspired by the way nature designs, making every detail relevant, every line purposeful, and using every fiber with the intent to bring joy and comfort to those who experience what he does. Timeless designs emerge naturally as everything he does is grounded in nature and history with an eye to the future.
His furniture adorns the homes of the most discerning connoisseurs, including other professional woodworkers and famous musicians. Woodworkers such as the late Sam Maloof, Christian Becksvoort, Garrett Hack, Tom Lie-Nielsen, and Frank Pollaro enjoy their daily meals while sitting in one of Brian's beautifully crafted and ergonomically designed chairs. Musicians Steve Vai, Phil Collen of Def Leppard, Colin Hay of Men at Work, and author Johnathan Kellerman enjoy hours of guitar playing in their Sonus chairs.
Boggs designed a series of 3 spokeshaves for production by Lie-Nielsen Toolworks. The award-winning "Boggs Spokeshaves" are enjoyed by furniture makers around the world. They also sell Brian's DVDs: Hickory Bark from Tree to Chair: Harvesting and Weaving Hickory Bark Seats, and Drawknives, Spokeshaves, and Travishers: A Chairmaker's Tool Kit.
His writing may be found in the pages of Popular Woodworking, Woodwork, and Fine Woodworking magazines.
Woodworkers can discover his teachings online through BoggsBench.com, his educational portal.
In the early '90s, Brian helped found an artisan training and sustainable forest management NGO "Greenwood," which has taught artisans and sawyers in Peru, Honduras, and Puerto Rico. Greenwood continues today, and many of the artisans trained in those early years still produce today.
WED Talk: Challenging the Myths of the Self-taught Craftsman, Original Design, and the Handmade Object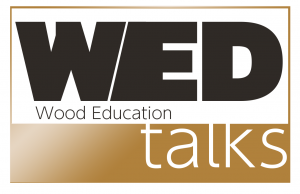 WED Talks are FREE to all AWFS Fair attendees and exhibitors, no additional session registration
Wednesday, July 26, 3:00 p.m.
AWFS Fair Live Show Floor Stage, booth #4780