Welcome to the AWFS®Fair Experience!
July 20-23, 2021
Las Vegas Convention Center, Las Vegas, NV
The AWFS®Fair is one of North America's largest trade shows for the wood products manufacturing industry, serving businesses in the residential and commercial furnishings arena – predominantly cabinet, millwork and furniture. AWFS® welcomes educators and students at the Fair to see and learn about the industry and the career opportunities it offers. Take advantage of this opportunity to view the latest technology, learn from industry experts and network with peers.
---
CWWK (College of Woodworking Knowledge) Educational Seminars
24 sessions will be offered Tuesday – Thursday of the show on Business Management; Culture and Workforce; Cabinet & Millwork; and Technology & Innovation
Check out these sessions:
ALL CWWK seminars are only $10 each, unlimited for students and teachers!
---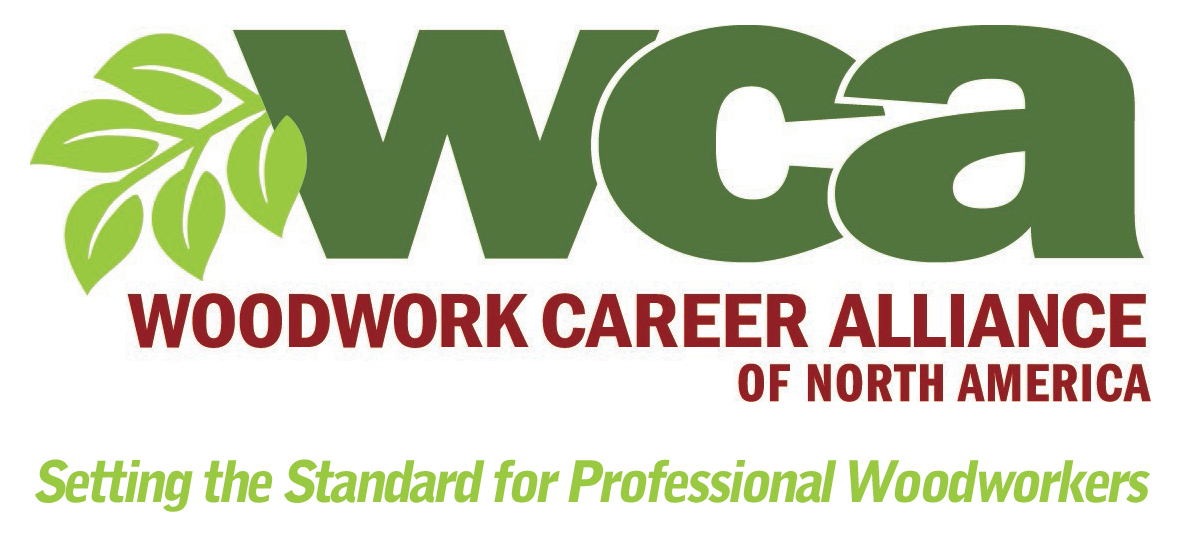 Would you like to attend the AWFS Fair but need some help covering your travel and hotel expenses?
WCA offers a travel scholarship for WCA Educator Members! Apply for the Educator Scholarship here.
---
 Visit these Booths at the AWFS Fair
Fresh Wood, Booth #4574 – see the top high school and post secondary student-made furniture and wood project
Turning to the Future, Booth #4569 – see the top high school and post secondary student-made turned projects
AAW Booth, Booth #4669 – see turning demos with experts throughout the day
AWFS Fair Live, Booth #4681 – different presentations will be taking place each day throughout the show
AWI: Architectural Woodwork Institute, Booth #4374 – Learn about ways to connect with AWI and their members
Take & Make, Booth #1681 – Come get a handmade wood item or project to take home, connect with the Society of Wood Manufacturing
WCA: Woodwork Career Alliance, Booth #1979 – Learn about our industry's skill standards and how to become an Evaluator
SkillsUSA, Booth #2079 – Learn about this leading national Career Technical Student Organization supporting students in skilled trades
Visionary New Product Display – check out new and innovative products from industry!
 Do the Tool Tour! Learn More here
---
Visit the AWFS Fair Teacher's Lounge! Room W102
Open to all Educator Attendees – take a break from the show floor!
Stop by for Lunch Break 12:00 – 1:00 p.m. each day to meet up with other educators! Bring your lunch and come to network!
---
SPECIAL SHOW PRICING FOR EDUCATORS AND STUDENTS
Exhibit hall entry: FREE for all qualified educators and students* in North American wood technology or related programs. International students and teachers must register as a general attendee here.
Please note: No one under age 14 will be admitted to the show.
CWWK Educational Seminars: $10 each, unlimited — a drastically reduced rate. See the full seminar program here.
*Verifying Teacher/Student Status
Registration may be completed in advance online, or it may be completed on-site at the AWFS Fair registration desk. The following Qualification Items are required to verify eligibility for the special Education registration rates:
Teachers                             
Your business card verifying woodworking-related subject matter OR
A letter from the school on school letterhead verifying current employment as wood-related educator
Students
Current school identification card PLUS
ONE of the following items:

Official letter (on school letterhead) from teacher/school verifying wood-related coursework
OR A copy of your current class schedule verifying wood-related coursework
OR Registered teacher is with student at time of registration on-site (cannot pre-register with this option)
If submitting these items with advance registration (via fax, mail-in or online), submit by ONE of the following methods:
Online, upload documentation via registration process
Scan and e-mail to adria@awfs.org
AWFS® reserves the right to revise or modify these policies.
Students who are finalists in the Fresh Wood or the Turning to the Future competitions and their teachers DO NOT need to submit a registration form as AWFS will register this group separately. 
---
SPECIAL ACTIVITIES AT THE SHOW
Fresh Wood student woodworking competition – See the remarkable display of finalists from high school and post-secondary schools across North America. For full information on Fresh Wood, click here.
AAW Turning to the Future competition – See the display at the show, high school and post secondary students enter turned projects and compete for cash prizes. Click here for complete information.
Student Award Ceremony for Fresh Wood and Turning to the Future – Thursday, July 22 at 4:00 p.m. at the AWFS Fair Live booth #4681 – open to all registered attendees and exhibitors of the AWFS® Fair!
Networking opportunities – stop by the Teachers' Lounge, room W102 (open throughout show hours), between 12 – 1 p.m. each day to network with other teachers!
---
For additional information, contact Adria Salvatore at AWFS at (323) 215-0311 or adria@awfs.org
Check Out More AWFS Education Initiatives Including Resources for the Classroom
Search Wood Schools and other Industry Education Information