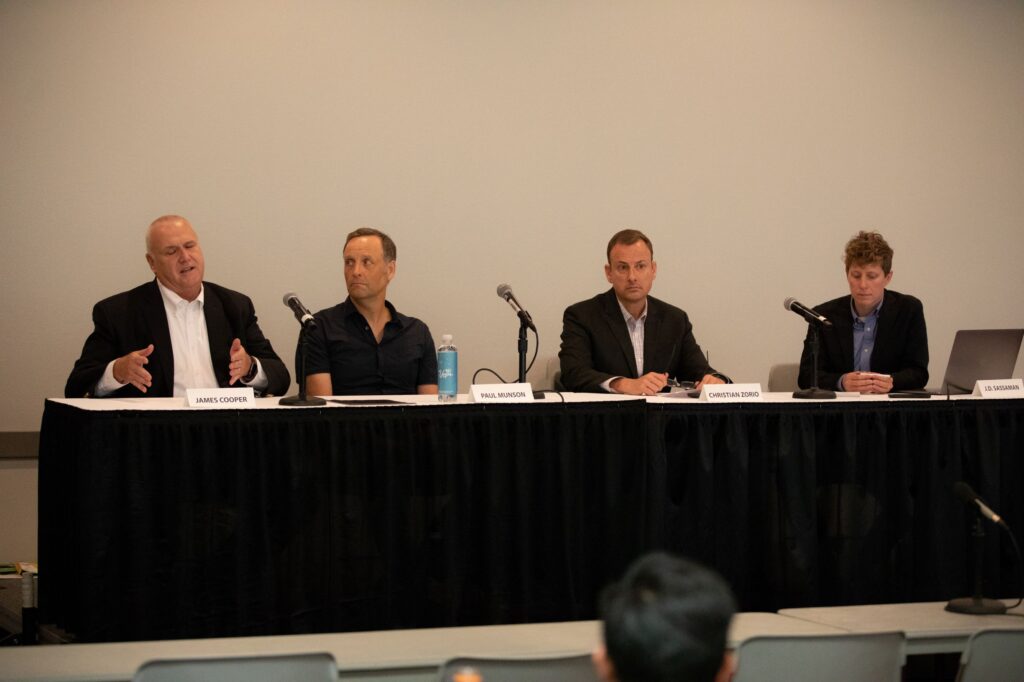 What's new in technology? Everything! Are you keeping up with the changes? Check out these sessions to learn the latest on CNC, software, data protection, machinery, and more!
TU32: Spend Money to Make Money
Tuesday, July 25, 9:30 – 11:30 a.m.
Randy Niewind, Lois Snyder
This presentation will cover the entire purchasing process from selection through set-up by explaining the surprises that come with integrating machinery into your shop. Read more.
TU42: The Revolution in Finger Joint Tooling
Tuesday, July 25, 1:30 – 3:00 p.m.
Holger Nagel, Peak Toolworks
This session will cover the HSS finger joint tool being used today and the different types of finger joint tooling available, the industries it applies to, and more. Read more.
WE65: Is Tooling Restricting Machine Performance, Process Efficiency, and ROI?
Wednesday, July 26, 11:30 a.m. – 1:00 p.m.
Mark Alster, Leitz Tooling
Please join us for an eye-opening dive into proper tooling selection, utilization, and the most efficient tooling solutions available. Read more.
WE68: Protect Your Systems and Supply Chain to Keep Labor Costs Low
Wednesday, July 26, 1:30 – 3:00 p.m.
Brian Hamilton, MAD DATA IO
By having the correct solutions in place and the ability to recover from a hack in a matter of hours instead of days means everything. We will show you a proper road map, how to minimize your risk and how easy it is to recovery from a hacker's attack if you have all the right things in place. Read more.
WE53: MAX YOUR VAC: Maximize Vacuum Performance on CNC Routers to Get More Parts in Less Time with Less Waste
Wednesday, July 26, 3:30 – 5:00 p.m.
Michael C. Murphy, All*Star CNC Products
When it comes to holding parts on a CNC Router, vacuum is the most common (and often only) method being used today. With that being the case, why not maximize a vacuum's performance if vacuum is the ONLY thing holding parts? Read more.
TH98: The Digital Twin and the Factory of the Future, Today
Thursday, July 27, 3:30 – 5:00 p.m.
Alexander Mcleod Schofield
Industry 4.0, through use of the Digital Twin, delivers the Factory of the Future by connecting multiple stakeholders from customer interface to manufacture and fulfillment. This talk will expand on interconnected technologies which help automate making while preserving craft and design. Read more.