Eric Marshall has been in the closet industry for over 40 years. The industry vet was the first employee of Neil Balter (founder of California Closet and Organizers Direct). In 1997 Marshall ventured out on his own, moved to Phoenix and founded Modern Closets & Garage.
Modern Closets provides closet storage and organizing needs for the master bedroom, kids' playroom, pantry, garage, laundry and other areas the home with a line of laminate storage systems that offer premium options and luxurious look. Apart from custom closets, the company also designs and can also installs a Murphy bed system adding more flexibility and functionality for multi-use spaces.
In 2015 Marshall opened DEA Kitchen Remodeling offering kitchen and bath design services. He also brought his sons David and Aaron in and they are now running the business as Eric is semi-retired. Today, Marshall runs the Closet Training Institute and sells and installs for the companies as needed – Kitchens and Closets by DEA. He is ACSP Past President and currently on the ACSP Membership Committee.
WED Talk: Closet Gold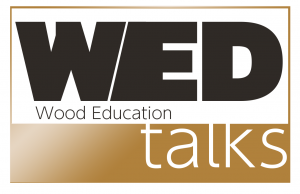 This session is FREE to all AWFS Fair attendees and exhibitors, no additional session registration
Wednesday, July 26, 2:00 p.m.
AWFS Fair Live Show Floor Stage, booth #4780