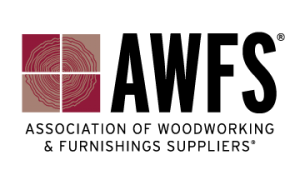 There's no rest for AWFS®!
Even though it feels like just a few weeks ago that AWFS® wrapped up the 2021 AWFS®Fair, show management is already starting to gear up for the next AWFS®Fair. With only 21 months left until the 2023 AWFS®Fair, step one to planning a good show is preparing for space draw. Space draw is the first opportunity exhibitors will have to secure a booth location on the floor plan for the 2023 show. In order to participate in space draw, however, exhibitors must be contracted and pay a deposit for their booth before space draw begins in February 2022.
So what is show management so busy with over here if space draw won't happen for another four months?
Short answer: preparing for the chaos!
In reality, it's not actually a mad dash of mayhem. Exhibitors are organized by their membership status and seniority points. Once each contracted exhibitor has their place in line, they are then allowed to pick their preferred location on the floor plan one at a time. Really, show management likes to keep things extremely civil.
As soon as February comes around and everyone has had a nice calm stroll through the space draw process, AWFS®will start to pick up the pace and work toward bringing you the best woodworking trade show possible in 2023!
If your company (or you know of a company) would really like to light up the 2023 AWFS®Fair floor plan, check out how to reserve your spot in line or contact Amy Bartz today!