The 2021 AWFS®Fair included various opportunities for learning and education, including the College of Woodworking Knowledge traditional classroom sessions, the keynote sessions, WED Talks, and Rapid Fire presentations.
WED Talks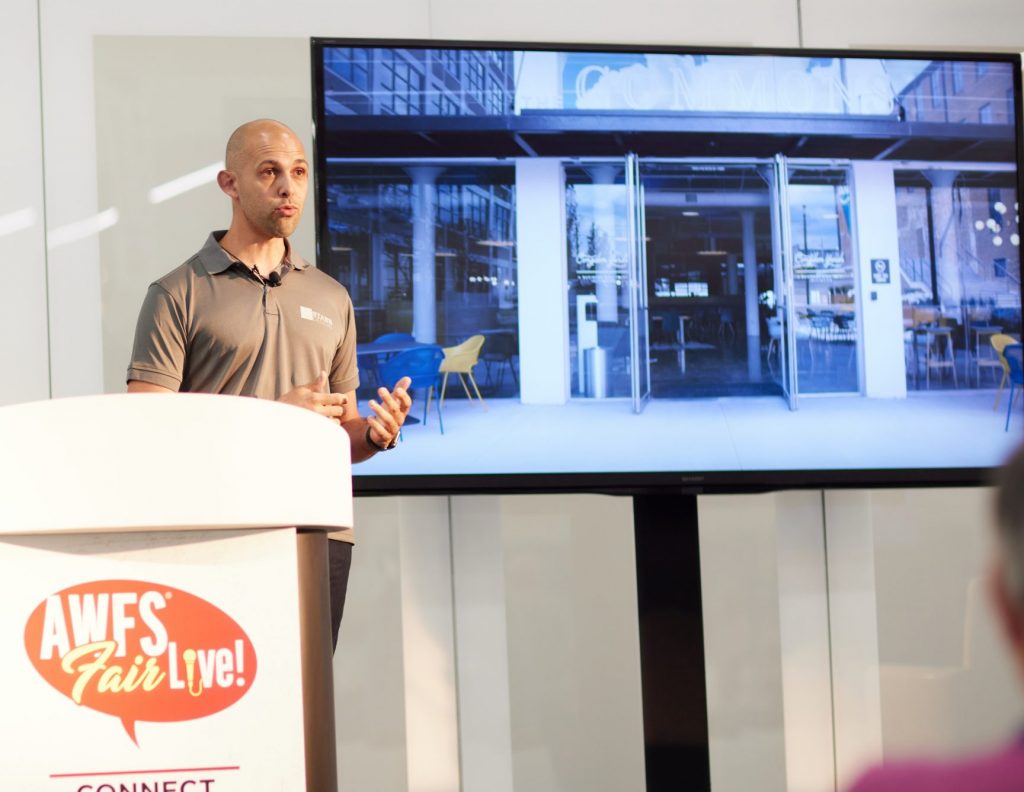 AWFS®Fair hosted five WED (Wood EDucation) Talks: short inspirational presentations by experts and wood industry community members on topics including workforce development, Lean manufacturing, and more. The sessions were free and open to all AWFS®Fair attendees. The 2021 WED Talk speakers were Brad Cairns, Harold Greene, Chris Hedges, Justin Stabb, and Kelly Victor-Burke. Learn more about WED Talks and see the videos here. Follow @awfsfair on Instagram and find us on Facebook to see all the videos as they are released!
College of Woodworking Knowledge (CWWK)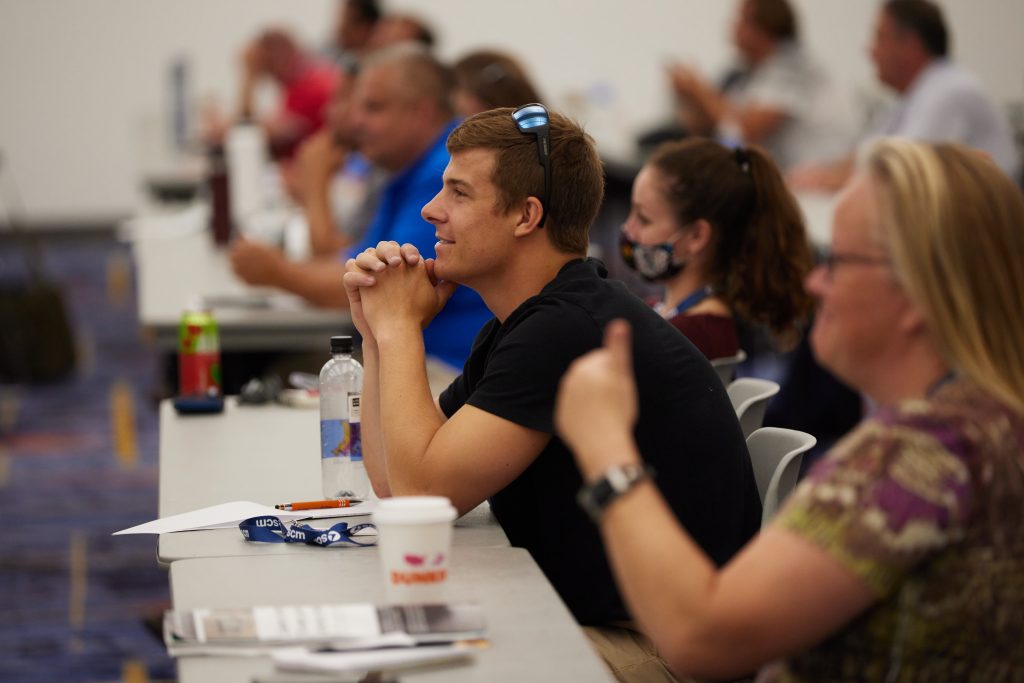 The 2021 College of Woodworking Knowledge featured 24 classroom sessions on topics including marketing, succession planning, workforce development, employee engagement and training, robotics and automation, CNC machinery, edge banding, software and much more. The most attended session was CNC Essentials, offered by the Cabinet Makers Association and presenter Brian Clancy with over 100 attendees. One-third of the sessions had over 50 attendees, and more than half of the sessions had 40 or more attendees. AWFS®Fair attendees took an average of two sessions each, and slightly less than 10% of verified show attendees took classroom sessions, both of these are quite similar to 2019 and previous AWFS®Fair attendance patterns. We look forward to providing more education for AWFS®Fair attendees in 2023!
Keynote Sessions with Dr. Chris Kuehl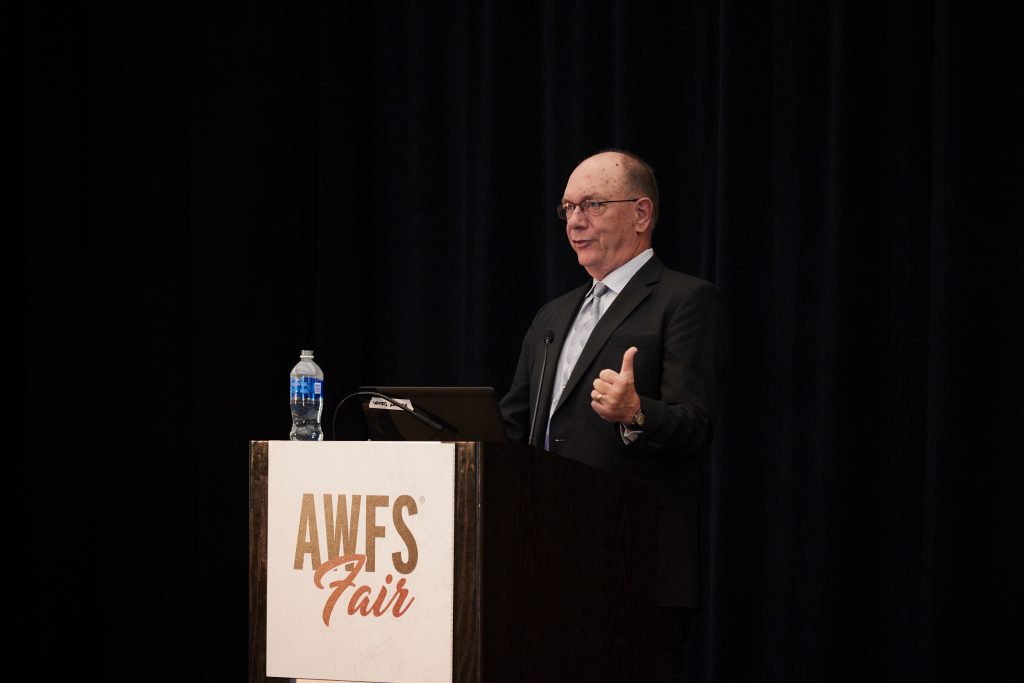 Economist Chris Kuehl of Armada Intelligence joined us on Thursday, July 22 to offer an economic outlook session titled "Be Careful What You Wish For: Economy in Recovery" where he shared economic trends and what to anticipate in the months ahead. Later that day, AWFS® Executive Vice President Angelo Gangone interviewed Dr. Kuehl at the AWFS®Fair Live stage about his morning presentation and the current supply chain and workforce issues, and took questions from the audience.
Rapid Fire Presentations
Twenty-four presenters from nineteen different companies who were exhibiting at the AWFS®Fair offered Rapid Fire presentations, 15-minute free "mini-sessions" at the AWFS®Fair Live stage. The sessions were themed by day, featuring presentations on Software, Machinery, and Hardware and Materials. Topics included selecting the right software, OSHA compliance and safety, manual lifting, maximizing storage space, creating machine-ready G-code, and much more. Exhibitors used the sessions to introduce new products and solutions for wood manufacturers and invited attendees to visit their booths after the sessions to learn more .