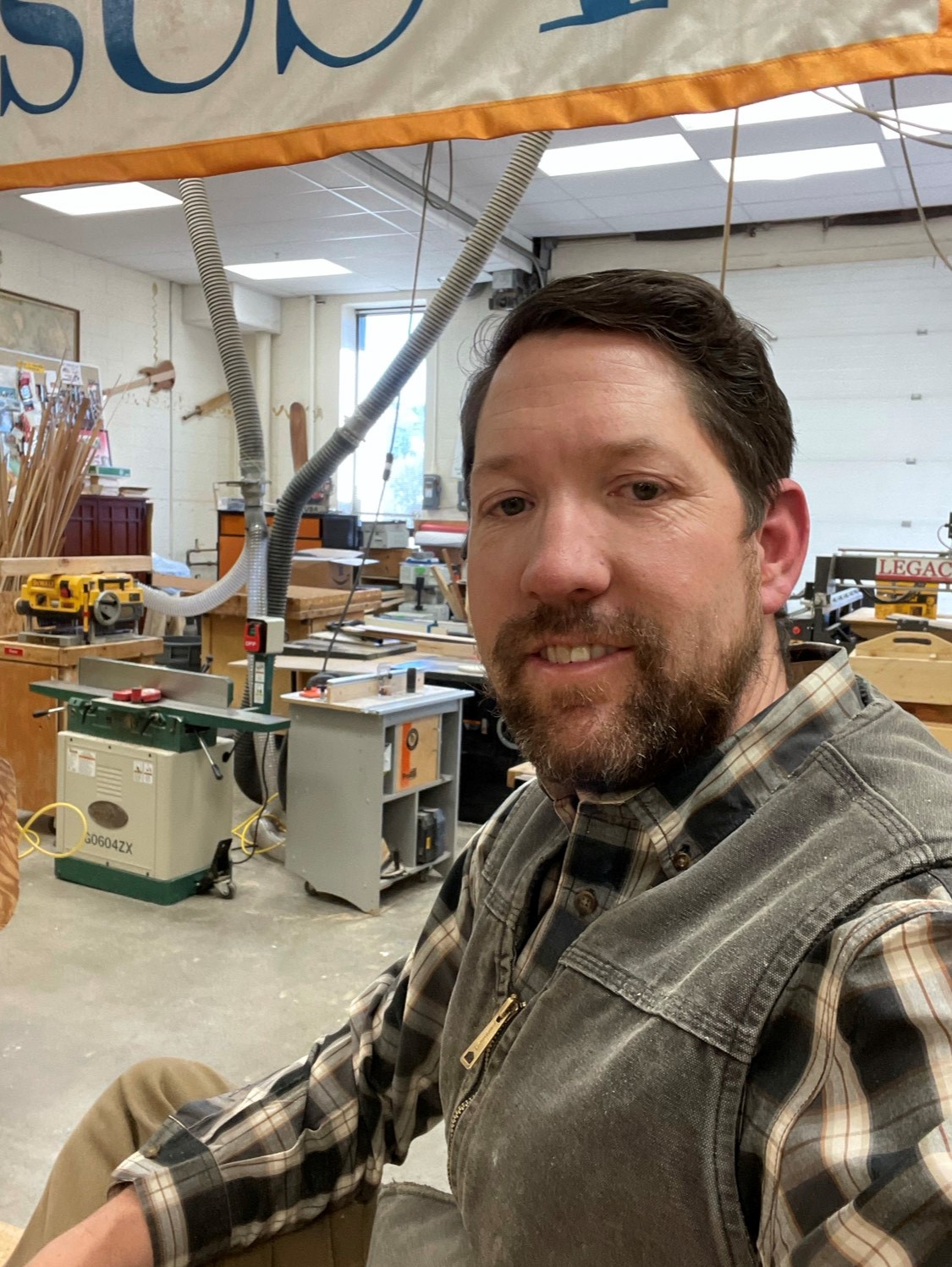 Peter Lutz is the Career and Technical Education instructor at Durango High School in La Plata County Colorado. Peter was trained traditionally as an Industrial Arts teacher at Oswego State University in upstate New York and has been teaching since 2014. In addition Peter earned his master's degree in Architecture from CU Denver in 2005 with a focus on Design Build Education. Peter is a SkillsUSA Advisor and member of the Southwest Colorado Education Collaborative.
Peter's goal in education is to inspire students' interest in building trades through dynamic, interactive, and thoughtful instruction. The conduit for this is through the four different classes he teaches: Carpentry, Cabinetmaking, Intro to woodworking, and Drafting.
Originally from northern New York, Peter has been living in the four corners area for 18 years. Interests include rafting, hanging out with his red heeler Rango, and telling dad jokes to his students.
See Peter in: TH85: Building Trades into Education: Bridging the Skills Gap Through Collaboration