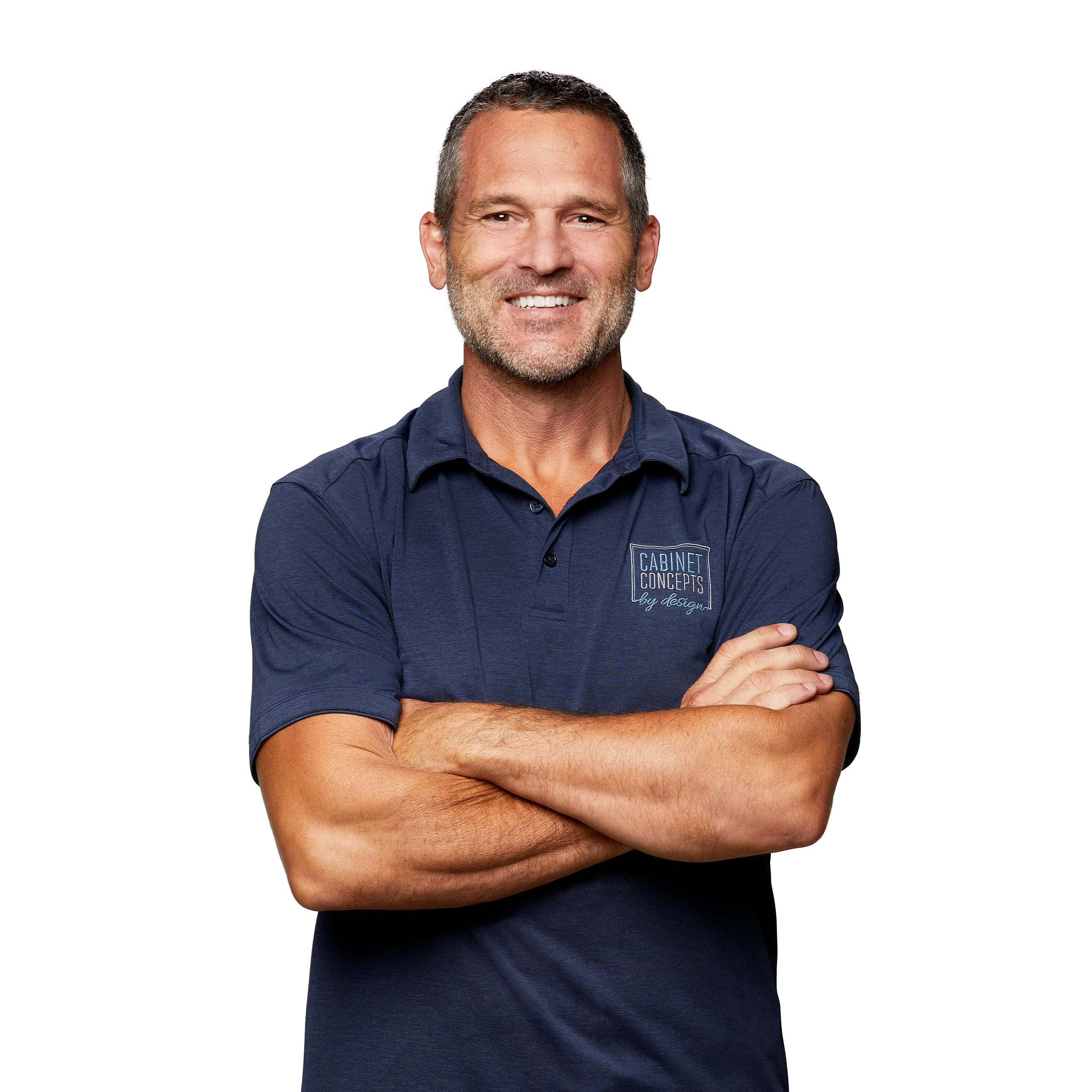 Matt Wehner co-owns and has operated Cabinet Concepts by Design for the last 10 years with his wife Shelley Wehner. Matt attributes his success to always improving the processes, taking care of his employees and above all, taking care of the customer.
After earning a BS in math education from Missouri Southern University, Matt started his professional career as a math teacher and coached football and wrestling in Kansas City. After the first year, he knew teaching was not something he wanted to do long term. So, he moved on and joined Edward Jones as an investment advisor, as he enjoyed investing and wanted to help others plan for retirement. Even though his first two career choices were not in the long term plan, the experiences gave him a huge advantage in owning and growing Cabinet Concepts by Design.
In 10 years, Matt has grown his company from 4 employees, $292,000 in sales in a 5,400 square foot building to 29 employees, over 2 million in sales in a 30,000 square foot shop. He has added many pieces of equipment over the years including a 5×12 CNC, an edgebander, RF gluer and a 3 head wide belt sander to name a few.
Cabinet Concepts by Design's website
See Matt in:
TU37: How to Make a Profit by Transitioning to Closets
TH90: Pricing for Profitability
Brought to you by…