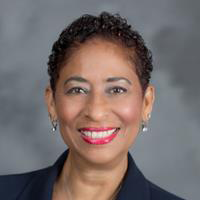 Lisa Ann Landry is a senior leadership consultant and certified executive coach. She has over 30 years of experience as a world-class learning and development professional. She works with training companies as a master trainer delivering programs that ignite, inspire, and transform frontline personnel and executive leadership.
Lisa provides training program creation, seminar, and webinar delivery. Her live programs have transformed thousands from frontline personnel to executive leadership. She works with senior-level managers across corporate, government, and nonprofit organizations to preserve learning and development objectives. Her programs ensure engagement, knowledge transfer, and skill development in a fast-paced, focused environment.
She has designed and delivered programs on topics such as Management Skills, Communication Skills, Emotional Intelligence, Dealing with Difficult People, Resiliency, Content Marketing and Diversity and Inclusion, Unconscious Bias.
Lisa Ann has trained audiences in every state in the U.S.A.; she has also delivered programs in Canada, Australia, and Japan. She facilitates training for organizations such as Seattle City Light, Microsoft Corporation, Clorox University, the U.S. Coast Guard, Touro University, Honda North America, the U.S. /Japanese Air Force, NuScale Power, and The Boeing Company.
She will tell you the technical and management expertise gained during her 14-year career at IBM was like earning a Ph.D. She holds a master's degree in management, from Indiana Wesleyan University and completed post-graduate work at Walden University in Management and Decision Sciences. She is a licensed insurance agent and an Amazon best-selling author.
See Lisa in: TU30: Workshop: Exploring How People Respond to Racial Bias