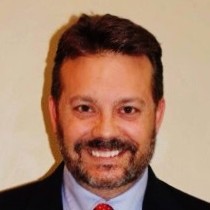 Jeff Takac is Vice President of Sales for North America at CIC Coatings, a Dallas area manufacturer and boutique leader in the manufacture and distribution of "American made" high performance wood & metal coatings. Mr. Takac's focus is leading CIC Coatings' Centurion Interior Architectural Wood Coatings business initiatives in the United States and Canada. He is also responsible for the marketing function as well as building strategic customer partnerships throughout North America.
Takac has more than 20 years' experience in the coatings and wood finishes industries including several senior leadership positions for IVM Chemicals, Valspar, and Sherwin-Williams. He most recently worked as the Managing Director for IVM Chemicals – Milesi wood Coatings subsidiary.
Takac holds a Bachelor of Science Degree in Marketing from Missouri State University and is a veteran of the US military. He currently resides in Greensboro, NC and will be relocating to the Dallas, TX area in the near future.
Rapid Fire session: Water-based Interior Industrial Wood Coatings
All Rapid Fire sessions take place at AWFS®Fair Live, booth #4681.
Rapid Fire sessions are FREE to all registered AWFS®Fair attendees.