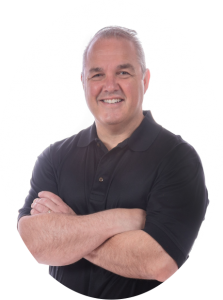 For over 20 years, Dominic Rubino has loved to tinker on businesses the same as some people will tinker on cars. You may already know him as the host of the Cabinet Maker Profit System podcast, or from his articles in Forbes Magazine, and other Industry events. If you have heard him on the podcast, where some of you have even been guests on his show, you will know he is a fan of dad jokes, poorly delivered!
You'll probably also find him to be very casual, blunt, and informative at the same time. What you will hear and learn from Dominic is all reality and no theory. Not only is Dom a professional business coach and podcast host, but he has also started and built his own companies from scratch, built them to over 100 employees each, and gone on to sell them.
He tells us that he is blessed with a wonderful wife Diedre, and two fantastic children who are both super-jocks. Some of you may have even seen his TED Talk where he talks about his family dynamic and how they used tools from business coaching to solve a very tense family situation. He openly admits that he's a horrible fly fisherman and constantly gets outsmarted by fish who really only have a 5-second attention span. On the AWFS Fair Live show floor stage Dominic's topic will be… Stop worrying about Customers, Profit and Revenue – you've missed 6 other things!
See Dom in: Stop Worrying About Customers, Profit and Revenue – You've Missed 6 Other Things!