You asked, we listened!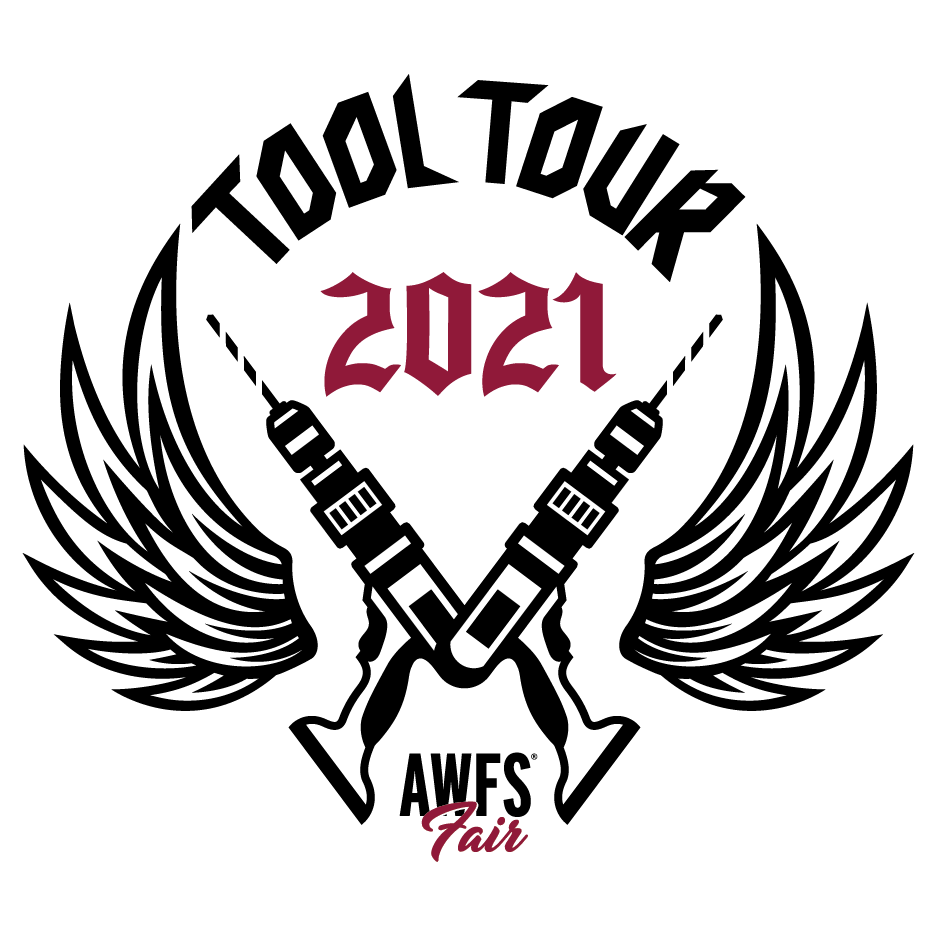 For the first time, we are bringing you the AWFS®Fair Tool Tour! Exhibitors who specialize in hand and power tools will be placed around the show floor. Attendees will be able to go on a tour of all these exhibitors and see what fun new tools they can snag for their shop!
Participation is easy!
1) Pick up a stamp card at the registration desk.
2) Visit each booth on the card & get all the participating exhibitors' stamps.
3) Turn in your fully stamped card in at the AWFS® booth in the lobby & get a free t-shirt!
Check out some of the participating exhibitors below. Learn more about them by searching for them on the floorplan.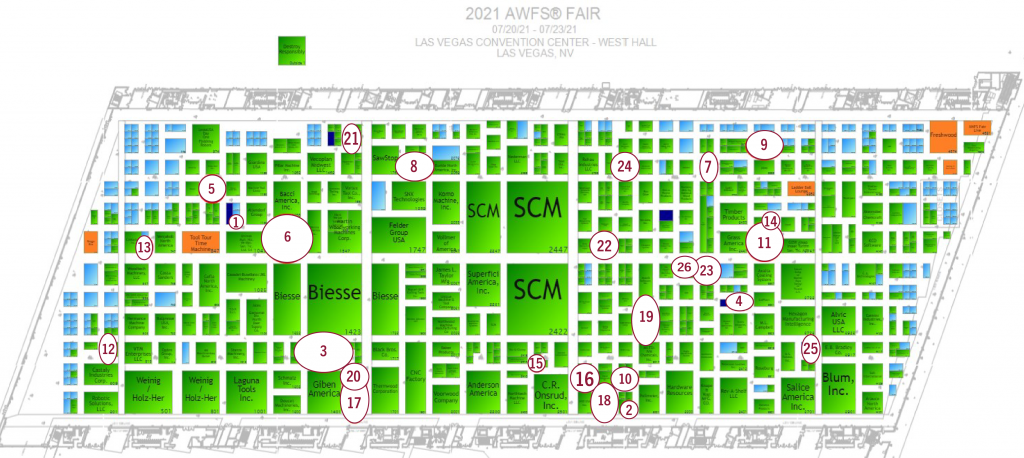 Alpha Quantix Exoskeletons & Robotics   (booth 1154)
Apollo Sprayers International, Inc  (booth 3000)
Colonial Saw   (booth 1415)
Dan-Am Co. DBA Sata Spray Equipment   (booth 3531)
Dynabrade, Inc.   (booth 963)
Festool USA LLC   (booth 1346)
FISCH   (booth 3468)
GENERAL International   (booth 1969)
Graco, Inc   (booth 3674)
GREX Power Tools   (booth 2909)
Hafele American Co.    (booth 3647)
Hoffmann Machine Co Inc   (booth 417)
Krautzberger North America   (booth 646)
MAKESafe Tools   (booth 3754)
Merlin Technology Inc   (booth 2513)
Oneida Air Systems    (booth 2709)
Peak Toolworks   (booth 2801)
Safety Speed Mfg. Co.   (booth 1601)
Senco Brands   (booth 3023)
ShopBot Tools Inc.   (booth 1609)
Southeast Tool Inc.   (booth 1677)
SurfPrep Sanding   (booth 2847)
The Six Plus   (booth 3339)
Triton Tools-Toolstream   (booth 2969)
True Position Tools   (booth 3916)
Uneeda (booth 3241)