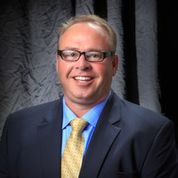 Dear Colleagues,
We have successfully concluded another AWFS®Fair, and I extend my appreciation to all those who played a crucial role in ensuring the success of the 2023 exhibition. I'd like to congratulate the recipients of the Visionary and Fresh Wood Awards and express our gratitude to the volunteers who made these competitions possible. To the companies that participated in the College of Woodworking Knowledge, I hope you found these sessions beneficial, and thanks go to those who generously devoted their time presenting.
It's great witnessing the trade shows returning to some normalcy after the challenges posed by the pandemic. We all recognize the immense value of face-to-face interactions and networking that these events offer.
As we look ahead to the AWFS®Fair in 2025, our Board of Directors and the AWFS Staff have scheduled a planning meeting for December. During these meetings, we will explore fresh ideas for the show and discuss how to better serve our industry. While the merger discussed earlier this year is no longer under consideration, our focus remains steadfast on the growth and enhancement of the AWFS®Fair. We believe that hosting an annual event is essential for our industry. This is because not every company can participate in European exhibitions, and our attendees are eager to experience cutting-edge technologies without having to wait for a biennial show cycle in North America.
As we enter the fourth quarter of 2023, it's evident that certain sectors are busy with activity, while others are experiencing a slowdown, partly due to fluctuating interest rates impacting the economy. Those who are busy are leveraging the tax incentives provided by Section 179 and looking towards ending strong.
I want to express my thanks to the AWFS Staff for their dedication and hard work in making the 2023 AWFS®Fair a resounding success
Sincerely,
Rob Howell
President of AWFS®