Hear Presentations from Dr. Chris Kuehl, Dom Rubino, Brian Boggs, and more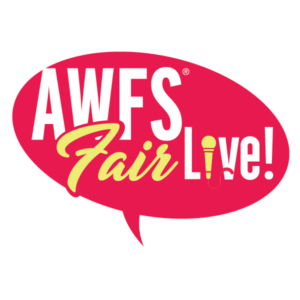 Anaheim, June 28, 2023 – The "AWFS®Fair Live" booth, a stage on the show floor at the AWFS®Fair, will offer presentations and events throughout the show. Located in booth #4780, all AWFS®Fair Live sessions are complimentary and are open to all registered AWFS®Fair attendees, advance session registration is not required.
Wednesday: WED Talks Feature Industry Leaders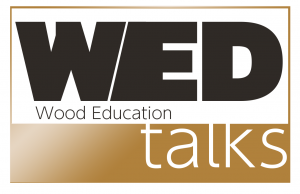 On Wednesday, July 26 starting at 1:00 p.m., WED Talks (Wood EDucation Talks) will return. The three presentations will feature design guru and High Point royalty Jane Dagmi, renowned chairmaker Brian Boggs, and closet industry expert Eric Marshall. Jane will share exciting news from High Point, NC – the furniture manufacturing capital – including the new High Point x Design initiative, and other ways the city is reinventing itself. Brian will dissect common terminology we use around custom woodworking, like "handmade", "self-taught", and "original design" – are these terms beneficial? Eric will explore why the closet industry is thriving right now and how to join the action. See the full schedule here: https://www.awfsfair.org/wed-talks/
Thursday: Economic Update with Dr. Chris Kuehl and Supply Chain Discussion
See Dr. Kuehl's economic report on Thursday, July 27 at 12:00 p.m.: "Five Factors to Watch This Year and Next". Learn more here: https://www.awfsfair.org/agenda/economic-update/
Immediately following Dr. Kuehl's update, join a panel of industry pros in a discussion about the current state of our supply chain throughout the aspects of domestic machinery, supplies, and materials. Moderated by Jamison Scott from Air Handling Systems, the panel will feature Bob Brown (Royal Plywood), Jonathan Thompson (E.B.Bradley), and Paul Wilmes (Mereen-Johnson).

Rapid Fire Presentations: Exhibitors Highlight New Products and Solutions
Rapid Fire sessions are fast-paced ten-to-fifteen-minute presentations offered by AWFS®Fair exhibitors, from 9:30 a.m. – 11:15 a.m. on Tuesday, Wednesday, and Thursday; each day will focus on a different theme. On Tuesday, learn about Hardware and Materials from seven different exhibitors: MicroJig, Accoya USA, Eagle Aluminum, Alvic USA, Disston Company, 3M, and Shaper Tools. Wednesday presentations will focus on Machinery with C.R. Onsrud, Advanced Dimensions, Oneida Air Systems, Bill's Custom Trim, Neway Corp, Thermwood Corp, All*Star CNC, Nederman, and JPW Industries. On Thursday, join these exhibitors to learn about Software: Cabinet Pro Software, Cyncly, MNP LLC, ClosetPro Software, Nederman, and KCD Software. The full schedule can be found at: https://www.awfsfair.org/rapid-fire-presentations/
Special Guest Speakers Join the Stage
Don't miss some special presentations taking place at the AWFS®Fair Live stage:
On Tuesday, hear updates from two important industry education efforts: Laura Griffin will share the latest on the YouWood.com career awareness campaign from the Wood Industry Resource Collaborative. Thomas Allott will share some exciting news from the National Woods Board in their session and press conference at 12:30.
On Wednesday, join Dom Rubino at 12:00 noon to hear what six things you should be focusing on for your business – hint: they are NOT profit, customers, and revenue!
See the full stage schedule here: https://www.awfsfair.org/attendee-information/show-features/awfs-fair-live-2/

Thursday: Student Competition Awards Ceremony
On Thursday, July 27 at 4:00 p.m., join us to cheer on the students whose work is featured in the Fresh Wood competition display, which can be seen at booth #2556. Find out which student won the Fresh Wood Best of Show trophy, which will be presented by its' maker Brian Boggs, and the People's Choice award, for which all show attendees can vote. Fresh Wood sponsors KCD Software, PantoRouter, and MicroJig will also present awards.