Be sure to stop by the Make & Take booth at the AWFS Fair, booth #1277. The booth will be run by volunteers from the Society of Wood Manufacturing (SWM), a Southern California-based group that is focused on supporting woodworking education programs and connecting teachers and students with our industry, and from the Inland Woodworkers Association.
At the Make & Take booth, attendees will be able to build a wood mallet and get it custom laser engraved. There will also be laser "spaceship" ornaments, and a daily raffle for a handmade "spaceship" chip and dip bowl, all courtesy of volunteers from SWM and the Inland Woodworkers Association.
Donations will be collected which will go towards industry education efforts, including SkillsUSA California.
See Universal Laser Machines, brought to you by Paton Group, and a new Hamer HNC3 825 CNC Router from Felder USA, in action.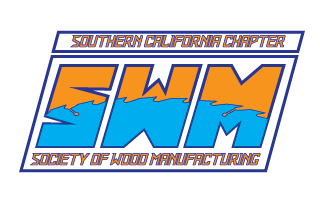 SWM thanks the following Make & Take sponsors and suppliers:
Inland Woodworkers Association
Felder USA
Paton Group
LMT Onsrud
Royal Plywood