AWFS® was honored to host industry leaders and innovators for the 2021 WED Talks (Wood EDucation Talks).
About this WED Talk
Join wood industry LEAN expert Brad Cairns as he discusses key concepts of LEAN manufacturing, why it is a complete gamechanger for your business, and how you can implement concepts like KANBAN, STANDARD WORK and MEASUREMENTS right away!
About Brad Cairns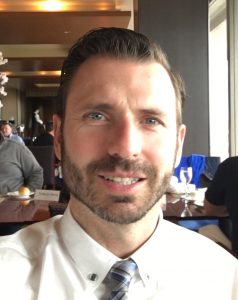 Brad registered his first woodworking company at the age of 16. In his own words "there was just no other path for me, I love to build stuff". Having done display cabinetry, full museum galleries, store fixtures for large chains, Residential kitchens, component manufacturing & commercial millwork. After 25 years in business, he brings a vast knowledge of the woodworking industry.
His personal BHAG (Big Hairy audacious goal) is to transform the woodworking industry back into a fun and profitable sector of North American manufacturing. An avid student of TPS (Toyota production systems) & TOC (Theory of Constraints) these combined manufacturing principles are the basis of his approach to business. He as assisted many manufacturers engage in a Lean transformation.
From helping CEO's understand their new roles as Lean Leaders and engaging the workforce. Brad makes Lean thinking fun and easy for everyone to understand and participate in.
"Travelling the globe learning, and then being fortunate enough to be able to share that knowledge in a manner that helps transform companies and lives is what makes every second worth it".
– Brad Cairns,
Owner: BEST DAMN DOORS
Founder: QUANTUM LEAN
Lean Maniac