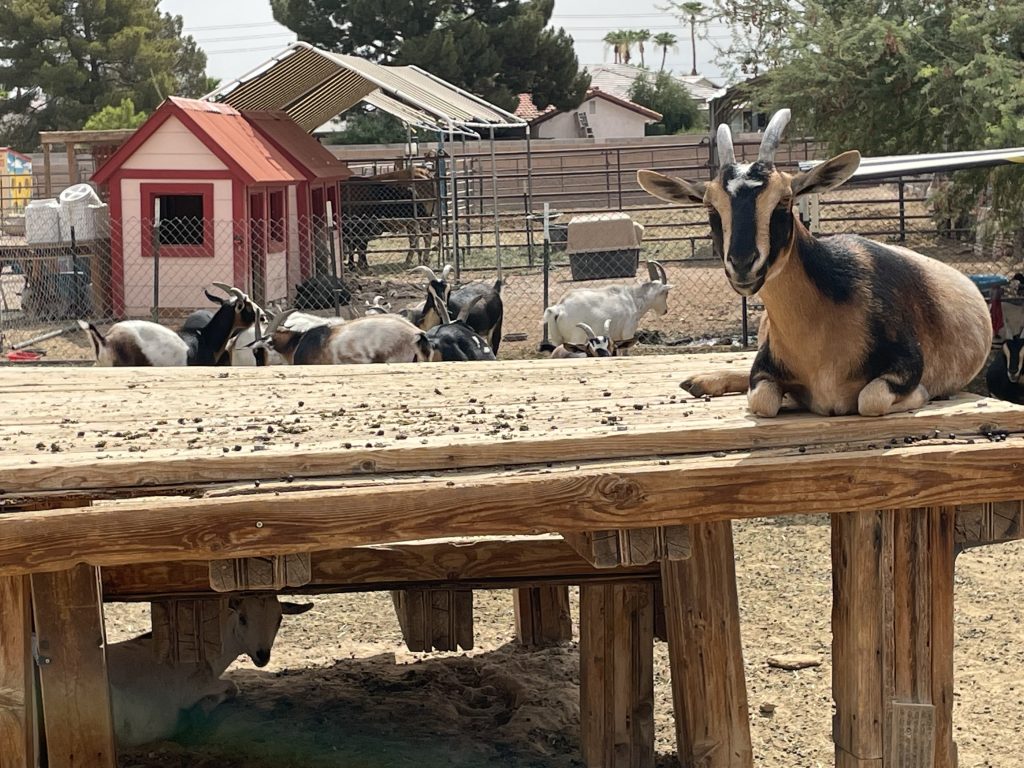 AWFS® is proud to partner with WEIMA America at each AWFS®Fair and work with Freeman and the Las Vegas Convention Center to ensure that as much of our waste as possible is disposed of responsibly. In previous years, recyclable materials have been sent to various local Las Vegas locations to refurbish pathways and gardens.
After the 2021 AWFS®Fair, we were excited to be able to send the recyclable materials to All Friends Animal Sanctuary, Las Vegas. All Friends Animal Sanctuary provides a home for neglected, abused, or homeless farm animals in the Las Vegas area and they provide care for over 50 animals. Their mission is to provide life long homes for animals that may be slaughtered or are being mistreated. Materials from the Fair provided bedding, repairs for pens, and general upkeep for the farm.
To learn more about the sanctuary click here.