by Kim Roehricht, AWFS® Tradeshow Director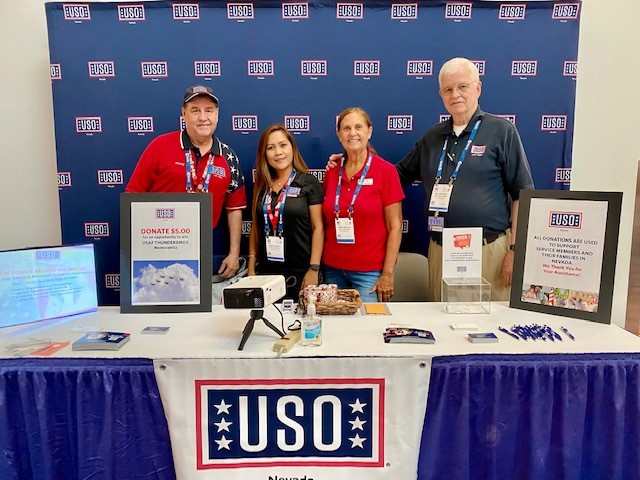 AWFS®Fair was proud to support the USO in Las Vegas by placing them in the West Hall Lobby in addition to making a monetary donation.  This is not the first time the Fair has hosted the USO and it will not be the last.  Thanks to the kindness and generosity of the industry the USO was able to raise money in the form of donations during the AWFS®Fair for weeks to come.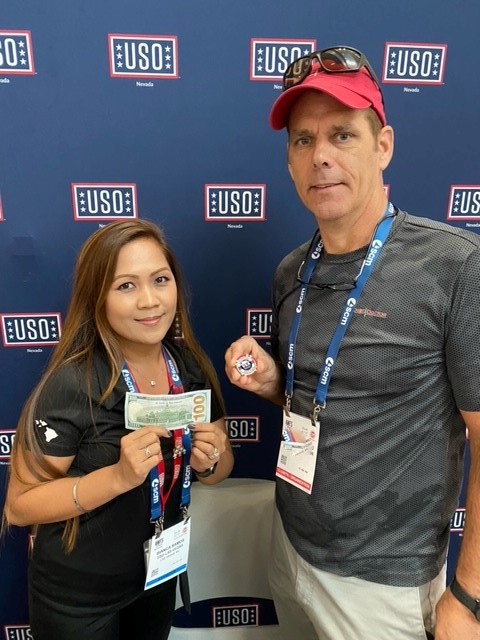 The USO is The Force Behind the Forces®. They go where no other non-profits can go to keep our service members connected to everything that gives meaning to their service. Their journey is everyone's responsibility. From the moment they enlist, through their assignments and deployments, and as they transition back to their communities, they reply on the support.  Our military has been in a constant state of war for over 20 years. More than 1.3 million troops keep us safe at home and ensure the generally free flow of goods, services, and people worldwide.
Every dollar raised by USO Nevada stays within the community to serve active-duty military, National Guard, and reserve troops and their families. In 2019, they served over 100,000 in Las Vegas alone. They maintain four physical locations in Las Vegas: two Centers at McCarran International Airport and one each at Creech and Nellis Air Force Base. Additionally, they host approximately 15 Warrior and Family Care  outreach programs a month.
To make a donation to the USO please visit https://www.uso.org/donate/nevada
The USO is not part of the federal government; it operates as a private non-profit 501(c)(3) organization. The generosity of individuals, organizations, and corporations supports our activities and the USO is powered by a family of volunteers who contribute countless hours to accomplish our mission of connections.