Don't miss this session at the 2021 AWFS®Fair!
Ready, Set, ENGAGE: Rock Stars in the House!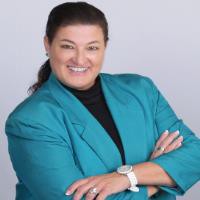 Based on HR Solution's report, only 27% of employees are "actively engaged." The remaining 73% rests between "ambivalent" (60%) and "actively disengaged" (13%). This fast-moving program will give you quick "boots-on-the-ground" tips on getting (and KEEPING) you and your staff ENGAGED to handle today's challenges. Based on Kelli's book Ready, Set, ENGAGE: How to Tap in, Tune in, and Turn on Your Workforce, learn to nurture an amazing work culture and inspired staff.
Speaker: Kelli Vrla, CSP, CVP, CCSP
Date and time: Wednesday, July 21 at 9:30 a.m.