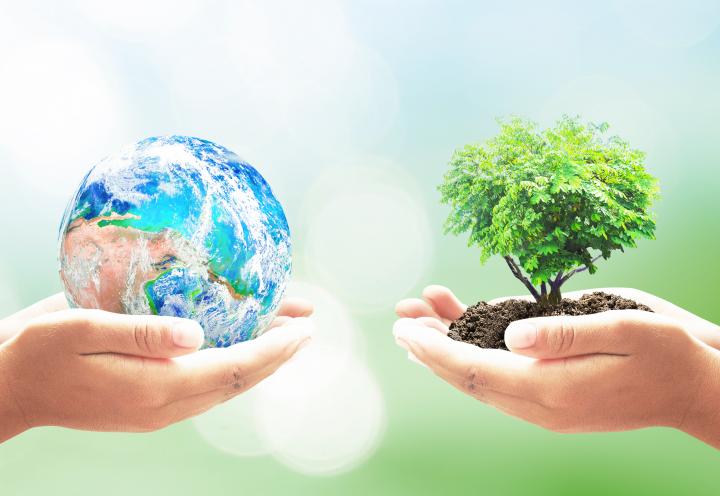 We realize that the AWFS®Fair trade show has a huge impact on the environment and AWFS® has been trying to do its part to keep the earth clean. That's why we are ecstatic to partner with WEIMA America to bring back Destroy Responsibly™ at the 2021 AWFS®Fair. At each AWFS®Fair, we work hard with Freeman Co. and WEIMA America to make sure that everything that can be recycled IS recycled. WEIMA America supplies their shredding systems, and we sort and shred wood waste right on the show floor. But it doesn't stop there. We then make sure that the shredded material is donated to the University of Nevada at Las Vegas to be used as ground cover or compost.
From supplying 3-bin recycling systems to sorting during the show to managing water and energy usage, we do our best to make sure the AWFS®Fair does it's part to protect the earth. After all, if it wasn't for Her, we wouldn't have an industry to support! Read more about our sustainability efforts >
If you have not registered to attend the AWFS®Fair, use BOGO21 in the "valued customer code" field in the registration form to get one registration free when you purchase one at full price!