AWFS®Fair show management sent out a survey to attendees on Wednesday, March 3, 2021 to gauge their intention (or hesitancy) about attending the AWFS®Fair this July. 
Yes: (5/8) of the respondents said they planned on attending the in-person event this July.
Undecided: (1/4) of the respondents were undecided, based on vaccine availability. The vast majority of these respondents stated they would attend if they were vaccinated in time for the show.
No: (1/8) of the respondents stated they would not attend at this time. The majority of these respondents were from international countries (mainly Canada) or organizations with company-wide travel bans.
Current Attendee Registration: 29% above our 2019 numbers at this same time in 2019.
The next attendee survey will be conducted in April 2021. Show management anticipates that future survey results will show continuing improvement as more people receive the vaccine and new cases continue to trend downward.
Click on the image below for a PDF version of the survey results.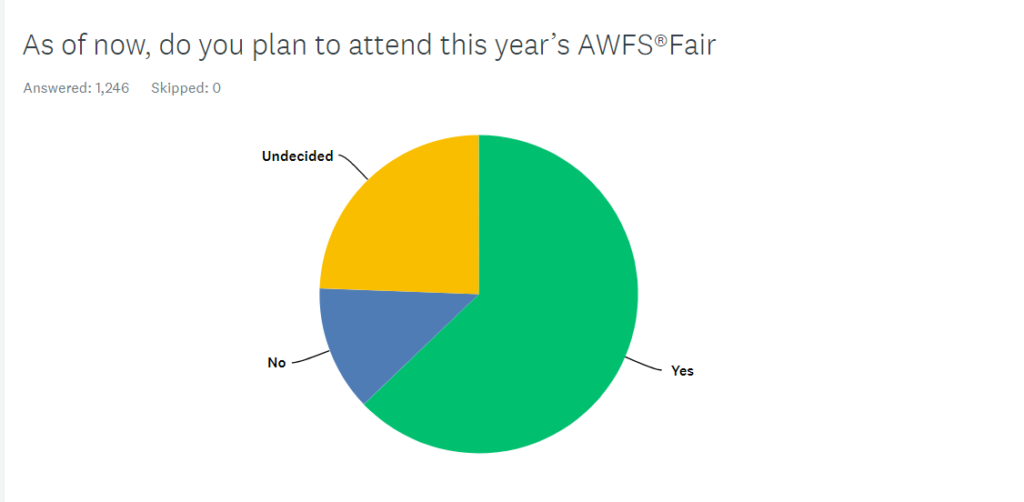 AWFS Fair Survey1 Results Summary