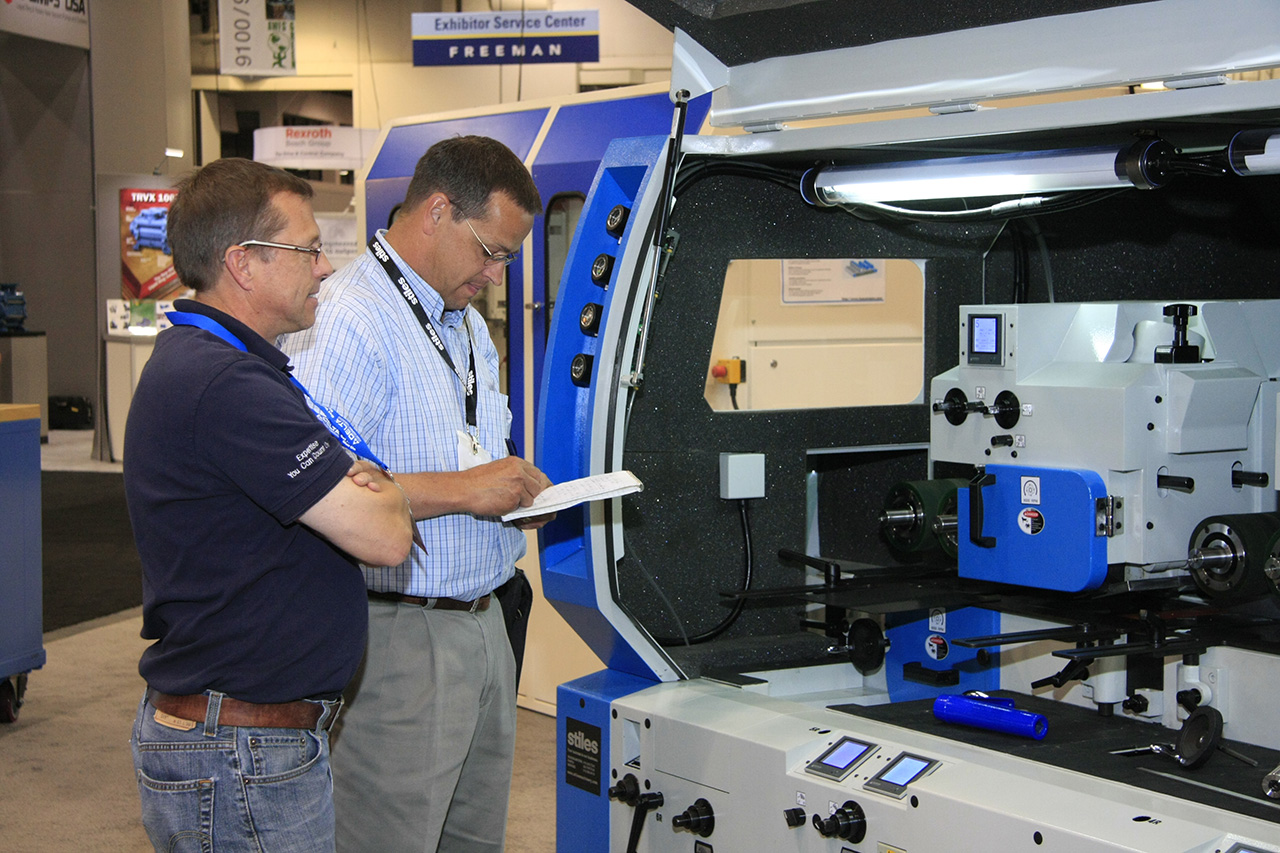 When I attended my first AWFS Fair in 1985 – in Los Angeles – cabinet design software was encoded on floppy disks, the woodworking industry was in the early throes of transitioning from NC to CNC and the manufacturing catch phrase of the day was "the 32mm System."
In comparison, the breadth of technology on display at the 2019 AWFS Fair – in Las Vegas – will highlight the many enhancements, improvements and, in some cases, monumental innovations that are reshaping the industry. Attendees will see hundreds of CNC machines under power, dozens of booths showcasing precision tooling, and many a demonstration of CAD/CAM software that can render 3D designs and seamlessly translate them into machine code. "Industry 4.0" and the "Internet of Things" will be the buzzwords of more than a few conversations focused on state-of-the-art technology.
Looking back from my plans to attend this year's AWFS Fair to my first show, I readily see many seismic changes that have transformed the woodworking industry. On the equipment front, the goal has and always will be to design NexGen technologies that raise the bar on operator safety, capability, flexibility and productivity by reducing or eliminating manual set up, material handling and downtime. The overarching goal is to produce more precisely what the customer wants more quickly and more profitably.
Whereas machines were once islands of information, today they are part of connected networks that can be programmed not only from the front office but anywhere one can connect to the Internet. These machines, software and concepts that seemed futuristic three decades ago, are becoming standard operating procedure for many wood product companies. Taking technology to the next level is Industry 4.0 and the capability of machines to "talk back" and provide important information like predictive maintenance alerts and run-time reports.
Myriad improvements in woodworking machinery and software have been joined by advancements in composite materials, finishing and laminating materials and technology, hardware, assembly and so much more.
The culmination of all of these product evolutions, as they currently exist and where they are headed, will be on full display at the AWFS Fair, July 17-20 at the Las Vegas Convention Center. In addition to the product displays and demonstrations planned by some 600 exhibitors, the AWFS Fair's emphasis on technology and innovation will be augmented by numerous Woodworking College of Knowledge seminars and workshops, the Visionary Awards and an Industry 4.0 Product and Technology Showcase.
In short, the AWFS Fair will feature a wide variety of opportunities for seeing what's new and learning what's next to improve your woodworking business and enhance your bottom line.
Learn more and register.  Register now. https://awfsfair.org/registration/
Rich Christianson is the owner of Richson Media LLC, a Chicago-based communications firm focused on the North American woodworking industry. The former Editorial Director of Woodworking Network, Wood & Wood Products and CWB magazines, Rich has toured more than 250 wood product operations and attended dozens of industry trade shows and events during his more than 30-year career. www.richsonmedia.com
[WRG id=6378]