Industry Veteran Shares Tips on Controlling Hardwood Costs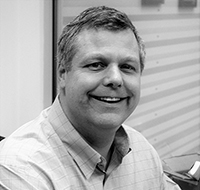 Spencer Dick is the Founder of TigerStop, LLC, a worldwide leader in stop gauge and material positioning systems for rapid, precise positioning of almost any material. He has been involved in all phases of manufacturing for the last 40 years. Read more here.
Join Spencer for the following educational seminar:
WE23: TEN MUST DO'S TO CONTROL HARDWOOD COSTS
Wednesday, July 19 9:30 – 11:00 a.m.
Are you getting what you pay for when buying hardwoods and hardwood components? Raw material costs, in most wood products businesses, typically exceed 50% of all costs on Profit & Loss Statements. Controlling these costs has a greater impact on your bottom line than any other effort you can make. Spencer Dick, Founder of TigerStop, will teach you how to determine your real costs by outlining ten steps you can take to actually cut your hardwood purchase costs by as much as 20-45%. He will also provide real case studies from customers who have successfully applied the ten steps. Your suppliers' biggest advantage over you is how they can purchase and process raw materials. The good news is that technology has caught up with them, and there are affordable solutions available that allow you to take advantage of the same economies.
Check out these other Cabinet/Millwork sessions at the AWFS Fair:
FR71: NAVIGATING THE ARCHITECTURAL WOODWORK STANDARDS (AWS) – VERSION 2
Friday, July 21 1:30 – 3:00 p.m.
Presenters: Ashley Goodin and Doug Hague
Get acquainted with the format of the AWS to more easily extract the information to be shared and discussed with your engineering department. Learn more.
FR75: COLLABORATION – INCREASING YOUR REVENUE FROM THE OUTSIDE IN
Friday, July 21 3:30 – 5:00 p.m.
Presenters: Bob Krejci and John Leininger
Learn how to reap the benefits of working with a team of experts while remaining focused on your core business. Leave this session ready to build a network of colleagues dedicated to the mutual purpose of growing each of your respective businesses. Learn more.
SA82: IMPROVING EFFICIENCY AND QUALITY OF COMMERCIAL INSTALLATIONS
Saturday, July 22 9:30 – 11:00 a.m.
Presenters: Steve Bialek, Randy Estabrook, Greg Parham, Charlie Phillips
This discussion will go in-depth to address common practices and ways to enhance your installation experience to increase the bottom line and ensure quality installation appearance. Learn more.