Turning to the Future student competition
presented by the American Association of Woodturners
Don't miss this opportunity to see impressive student work made with the use of a lathe! Finalist projects will be selected by a jury of turning professionals and on display at the AWFS® Fair where final judging will take place. Winners will be announced at the Awards Ceremony.
This competition is open to high school or post secondary students who are at least part time in a woodworking or related program. Projects may not be larger than 20″ in diameter; no furniture will be accepted. There is no fee to enter. Entry Deadline: May 2023.
COMING IN 2022: entry info for the AAW 2023 Turning to the Future competition!
---
Congratulations to all finalists and winners of the AAW Turning to the Future competition!
See the final press release of 2019 Turning to the Future Winners
See the final press release of 2017 Turning to the Future Winners
See the final press release of 2015 Turning to the Future Winners
2019 High School Winners
Grand Prize – High School
Charlie Hamilton
"Oregon Beauty"
Mills E. Godwin High School
Richmond, VA
First Place – High School
Joel Gonnerman
"African Diamonds"
St. Ansgar High School
St Ansgar, IA

Second Place – High School
Noah Robitshek
Wooden Windows
Traverse City Central
Traverse City, MI
2019 Post-Secondary Winners
Grand Prize – Post Secondary
Joyce Kuntz
Ray of Light
Brigham Young University
Provo, UT
First Place – Post Secondary
Alec Ellis
Walnut Cathedral
Red Rocks Community College
Lakewood, CO
Second Place – Post Secondary
Justin Fiaschetti
Tornado Bowl
Boston University
Boston, MA
2017 High School Finalists
Michael Andersen
"Surreal Stream"
Andersen Home School
Chama, NM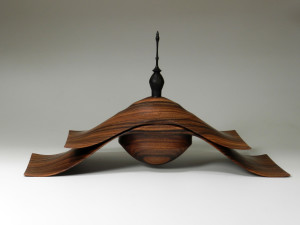 Jason Coggins
"Kaleidoscope Effect"
Community School of Davidson
Huntersville, NC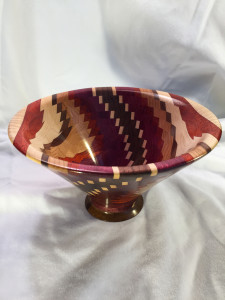 Kyle Kreitzman
"Knock on Wood"
Simi Valley High School
Simi Valley, CA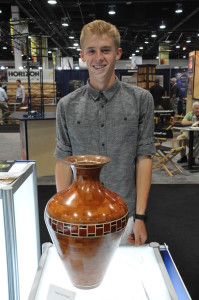 Ruby Lopez
"Fill it with Freedom"
Santa Fe High School
Santa Fe, NM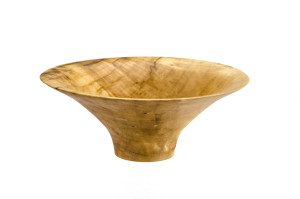 Matthew Shiplett
"Autobiography in Wood"
Cedar Ridge High School
Hillsborough, NC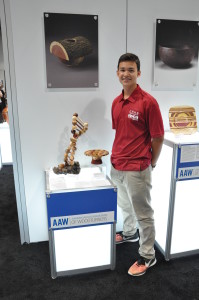 Ian Surman
"Rhapsody in Blue"
Cedar Ridge High School
Hillsborough, NC

Nickolas Valerio
"Irie XIII"
Santa Fe High School
Santa Fe, NM

2017 Post Secondary Finalists
Nichole Cross
"Floating Rings"
Brigham Young University
Provo, UT

Scott Davies
"Cherry Pits"
Brigham Young University
Provo, UT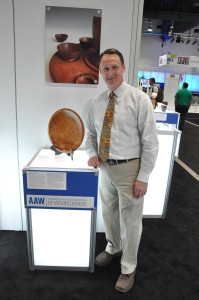 Scott Davies
"DNA"
Brigham Young University
Provo, UT

William Everett
"Styro-Drum"
Brigham Young University
Provo, UT

Danielle Heckman
"Nature Study"
Indiana University of Pennsylvania
Indiana, PA

Alexandra Salyers
"Mae"
Indiana University of Pennsylvania
Indiana, PA

Carter Zufelt
"Müll Series – HDPE Sculpture 2"
Brigham Young University
Provo, UT

2015 High School Winners
First Place
Michael Andersen
"Twisting Wings"
Andersen Home School
Chama, NM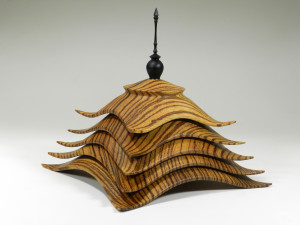 Second Place
Kailee Bosch
"Discovery"
Poudre High School
Fort Collins, CO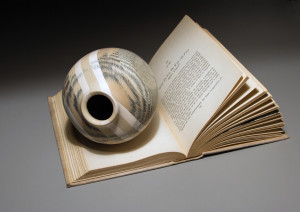 Third Place
Miguel Ingles
"Triple Helix"
Cedar Ridge High School
Hillsborough, NC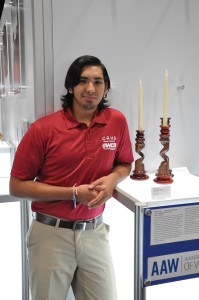 2015 Post Secondary Winners
First Place
Carrie Etherington
"African Box"
Brigham Young University
Provo, UT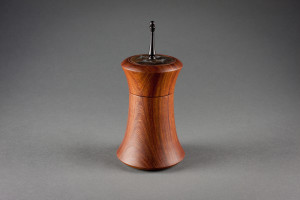 Second Place
Taima Krayem
"Rings Bowl"
North Bennett Street School
Boston, MA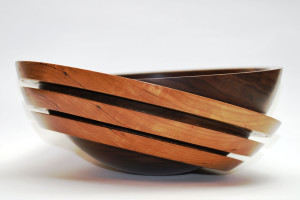 Third Place
Danielle Heckman
"Candlestick"
Indiana University of Pennsylvania
Indiana, PA